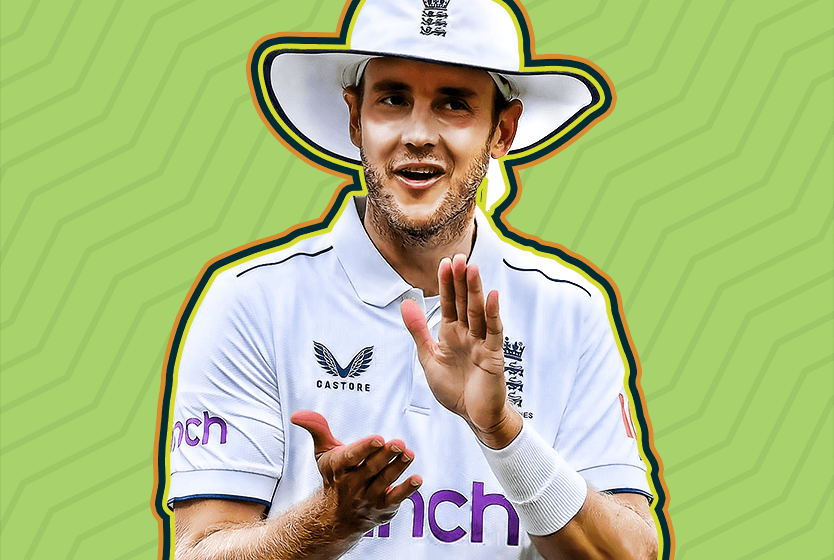 Adios Stuart – Impeccable Swansong for England's Finest
'He gets the fairytale ending; he gets the ending he wants!' was how he seized his ultimate Test wicket, which ignited the entire Oval with jubilance. 'All's well that ends well,' they say. Maybe they're actually right because that perfectly sums up Stuart Broad's final game of Test cricket. This fairytale culmination was something he had always coveted, something that he yearned for to transpire, and something a character and a cricketer like him deserved.
Stuart Broad celebrates his final Test wicket (Photo via Getty Images)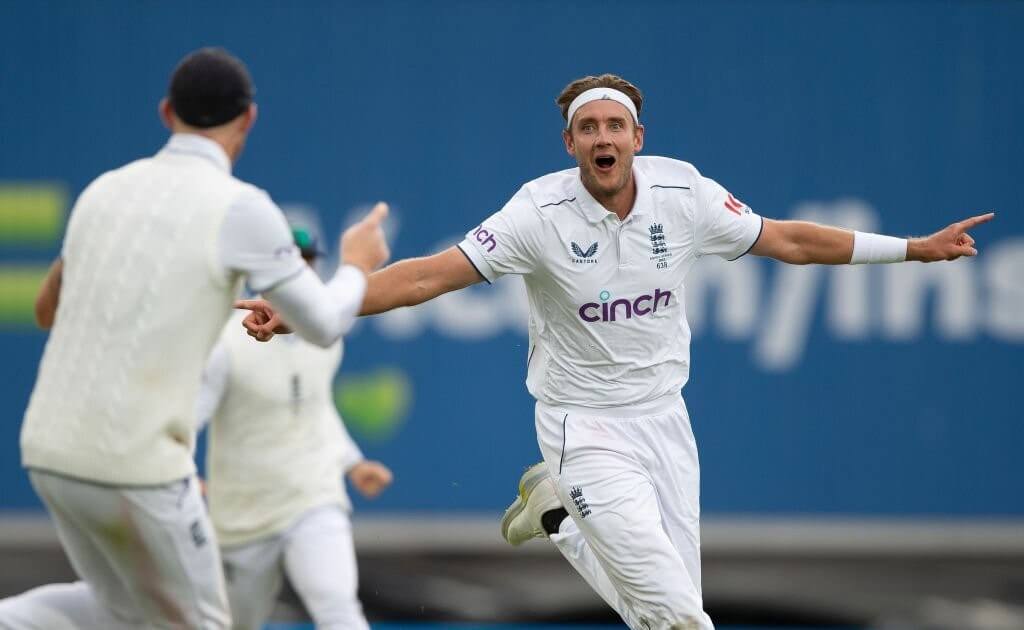 What comes to your mind when you hear his name? Oh, probably him being pummeled for 6 sixes at the inaugural T20 World Cup by the great Yuvraj Singh? What might have been the outcome if that 21-year-old Stuart had relinquished his pursuit of his aspirations? In all likelihood, the world would have been deprived of the opportunity to witness another quick bowler attain the feat of amassing 600 Test wickets.
Had Stuart given up on his dreams, the world would have missed the spectacle of 13 March 2008, the day when he and his bowling partner James Anderson – the most successful bowling duo in the history of Test cricket – joined forces and ended up amassing a staggering 1039 Test wickets together. English cricket would have been bereft of a luminary who excelled in crucial moments, someone who would come up to his captain saying, "Give it here, skip! I'll do the job for ya!" before proceeding to dismantle the opposition with his bowling prowess.
Stuart's vocabulary did not include the word "never." He consistently demonstrated an insatiable desire to contribute, be the finest version of himself, and continuously provide value to his team in one form or another. His unwavering competitiveness, fervent eagerness, and unrelenting hunger to play and win games for England made him exceptional. Every chest that dons the coat of arms bearing the three lions has an ardent desire to triumph for their nation, but with him, it was that he was endowed with an unparalleled ability to seize the day and summon forth an enchanting display of skill that would transmute the entire game.
(Photo via Getty Images)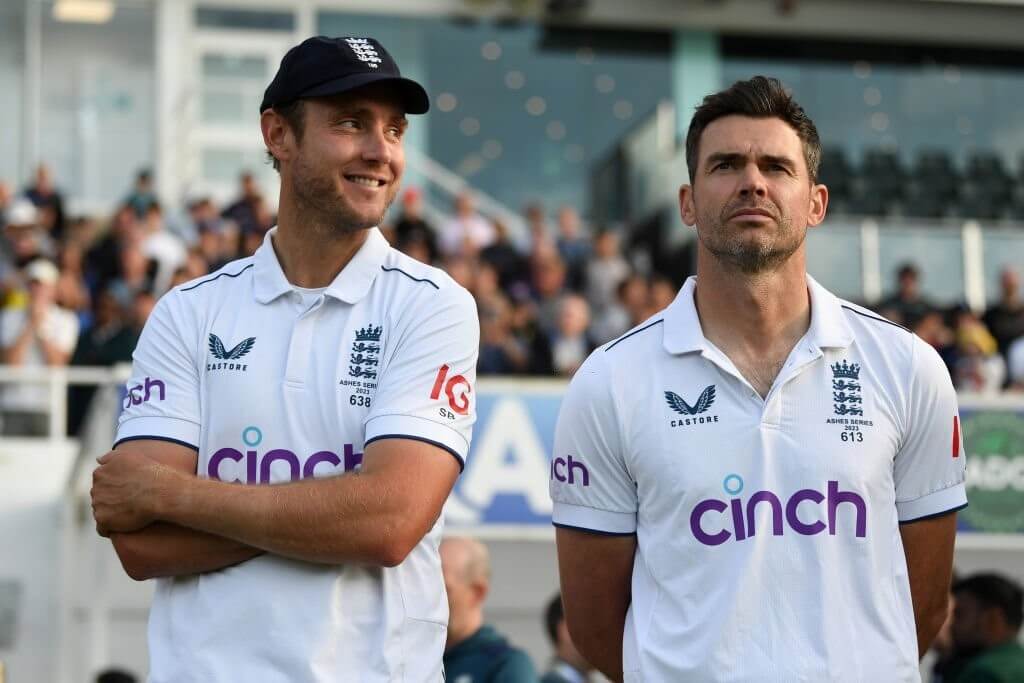 Throughout the entirety of his career, his performance, presence, and endeavors were often eclipsed by the magnificence of his equally outstanding bowling comrade, James Anderson, but the veritable admirers shall eternally acknowledge and reminisce contributions of dynamism and vivaciousness, which he carried along every instance he set foot on the turf. Stuart's career won't be remembered just for the bulk of wickets in his tally but for his proclivity for incendiary spells that disassembled batting line-ups and determined matches with alacrity.
Whether it was the scintillating 8-15 in the morning of the 4th Ashes Test in 2015, where it took him just 9.3 overs to dismantle the Aussies, or the blusterous 6-17 versus the Proteas at Johannesburg, which assisted England in capturing a series triumph, or the blazing 5-5 at Trent Bridge, which shattered the core of the Indian batting roster, or even his swansong spell, where he bamboozled Todd Murphy, beating the edge repeatedly before finally getting his wicket – when he saw an opportunity, he did not repudiate but showed an unwavering desire to seize the prize. When he ran hot, all one could do was just gaze at the spectacle from a distance.
He shall undoubtedly be etched in the annals of cricket history as one of the most illustrious to have ever wielded the red ball. Yet, his legacy shall extend far beyond his awe-inspiring statistics. Those celebrappeals, the astonished facial expressions after bowling an absolute jaffa, that headband, the switching of the bails just before any delivery – all shall sorely be missed.
To some of us, Stuart was not simply a practitioner of the red ball art. He was a figure who united us and engendered in us an adoration for the Test format of the game. He was someone who made English Test cricket worth watching. In his presence, a single dreary instant upon the field was rendered an impossibility. He was an individual who abidingly produced action, an individual who unfailingly seized the spotlight, an individual who shall forever be enshrined in the hearts of cricket enthusiasts, and an individual who shall persist in memory for years to come.
The opinions expressed solely belong to the writer and do not necessarily reflect the views of Grassroots Cricket.