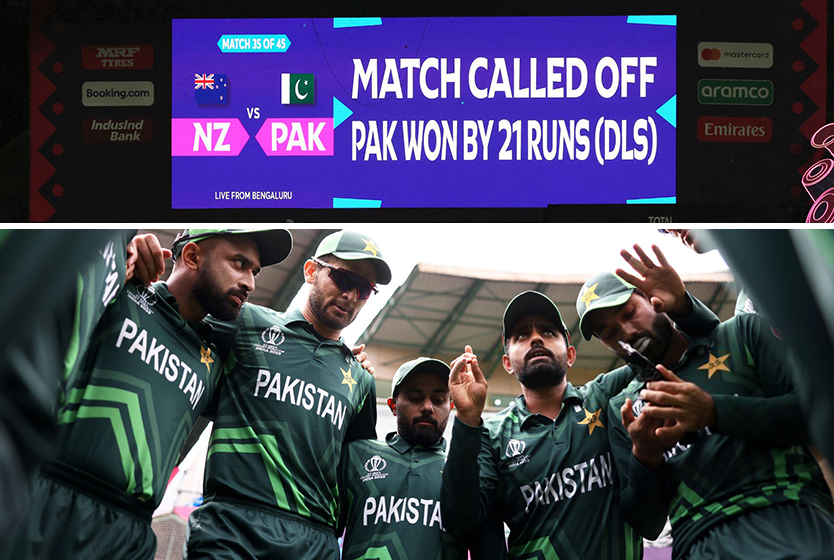 Qudrat Ka Nizam
Once upon a time, far away in a land in South Asia, lived a Pakistani cricket team that possessed the superpowers of Qudrat ka Nizam.
The history of Qudrat ka Nizam dates back to 1992 when Pakistan lifted their first (and only so far) ODI World Cup. It's impossible to overlook 1992 when discussing Qudrat ka Nizam. The cornerstone of this phenomenon was established in 1992, even though it wasn't named until 30 years later during the 2022 T20 World Cup by then-Pakistani coach Saqlain Mushtaq. Pakistan's journey in the tournament seemed bleak after defeats to India and Zimbabwe, but it was in the midst of this adversity that the coach introduced the world to a phenomenon that became the foundation of all the beliefs for Pakistani cricket fans – and well, Pakistan against all odds made it to the final.
The story of Qudrat ka Nizam is more than just the story of unpredictable events – it's the notion of faith in nature playing its part in resolving worldly problems. When hope dwindles, and one resigns to misery, nature unexpectedly rekindles hope, even if it means the possibility of a second heartbreak… because why settle for one when you can experience it twice?
One might say it's a hoax, and some might say it's all banter, but is it really just jokes when the world starts working to make things work out in your favor? With their backs against the wall and odds stacked against them, the protagonists frequently found themselves in these situations, rescued time and again by the intervention of Qudrat.
Similar to Harry Potter's primary quest of vanquishing Voldemort, the Pakistani cricket team's foremost challenge lies in remaining in ICC tournaments for an extended duration. Akin to Harry Potter surviving the Avada Kedavra curse, the PCT persists through losses, NRR setbacks, and dropping in the point tables, consistently advancing in tournaments beyond expectations.
Just when you think Pakistan is all out of the game and taking the first flight back home, they will show you the power of Qudrat ka Nizam.
Logic often takes a backseat when it comes to the Pakistani cricket team.
Inexperienced player? He'll make his debut and look like a wow.
Playing an unbeaten team? The joke is on them; they have to play Pakistan.
Never chased 265+ in World Cup history? They'll break the overall World Cup chase record.
Lost to a low-ranked team? Have to fall for the sauce.
Crucial one point needed? Rain will show up even if it's needed in Thar.
Aliens have to visit Dera Ghazi Khan for Pakistan to qualify for the semis? They're on their way.
In the grand scheme of things, I surrendered to the glory of Qudrat ka Nizam long ago. If you're still in denial, your skepticism won't last much longer. Therefore, reject modernity and embrace Qudrat ka Nizam for a better, more peaceful life as a Pakistani cricket fan.