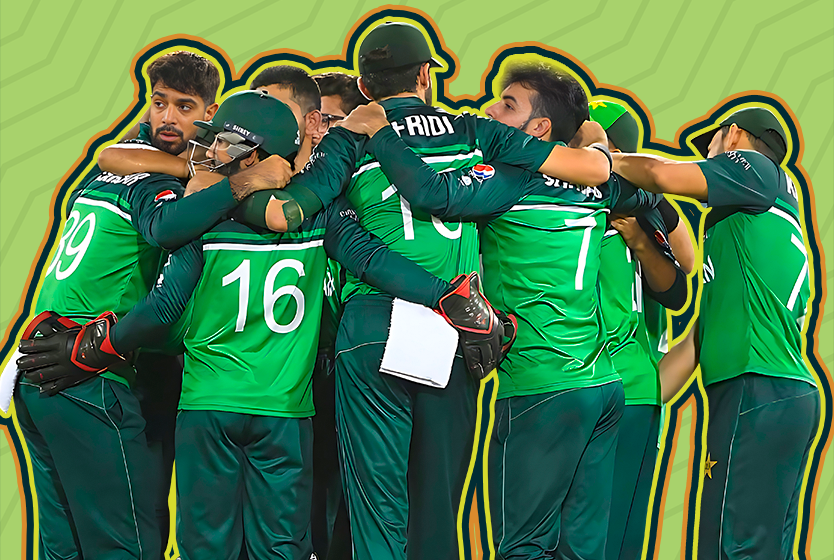 October, Pakistan, and a World Cup
It is October, and the weather has started changing in the sub-continent. You can feel in the air that winter is almost upon us. Similarly, the cricketing landscape has changed since the World Cup 2019 was played. In the last four years, fans have seen the 50-over format's value being continuously diminished with the abundance of franchise leagues and bilateral T20Is, with many voices raising concerns regarding the future of the format. So much and so forth that a certain segment is also advocating for abolishing bilateral ODIs altogether.
To put it into perspective, the 2019-2023 cycle saw only 194 ODIs played among teams, which is half of the number (386) played between 2015-19.
The 50-over World Cup is a marquee event, just like in football, rugby, or any other sport for that matter. There is always a lot on the line for players and team since it is played only once in four years, but this time around, a lot more is at stake for organizers and the cricketing fraternity as a whole.
For the third year running, October is going to be a World Cup month, with the whole cricketing world's attention towards India for the sports apex event. Last week, the Pakistan national team landed at Hyderabad Airport under the leadership of their talismanic captain, Babar Azam, with many taken aback by the warm welcome the contingent received from the authorities and public.
A month back, Pakistan entered the Asia Cup as the number-one-ranked ODI team and the firm favorite to lift the trophy. Everything was looking hunky dory for Pakistan, and perhaps the people who have been following this team for a long time in their hearts of hearts were almost skeptical of what was happening since it is never a smooth run before entering a global event.
Fast forward to the Super Four stage of the tournament, an undefeated Babar and his team met arch-rivals India, and in the next four days, everything that could have gone wrong went wrong. Every fear that you had in your mind became a reality. Naseem Shah and Haris Rauf got injured, and typical Pakistan batting collapses resurfaced. Shadab Khan and Muhammad Nawaz suddenly forgot how to spin the ball.
Replacements were sent to cover up for the injured pacers, with Sri Lanka delivering the final blow after edging out Pakistan in a virtual semi-final.
This was followed by a myriad of criticism from the fans, journalists, and former cricketers. There was a hue and cry around bringing back some seniors and dropping a few individuals who have been a permanent feature of the team since the last 50-over World Cup (which happens only in Pakistan). So much and so, there were also talks of removing Babar as captain – in short, utter chaos – but in a way, we were back to the real Pakistan way.
If you look at Pakistan's campaign in the last two ICC tournaments, they were on two different tangents. In 2021, the team and fans saw a high that they had never previously felt and probably never will; it started by beating India by 10 wickets (first ever won over arch-rivals in World Cup) on October 24th and romping their way to the semi-finals. For many, the three-week campaign felt like a period where all the troubles of the world had gone away before it all came crashing down to an end courtesy of Australia – it is always Australia.
Last year, Pakistan was gone for all money after losses to India and Zimbabwe in the opening two fixtures. And just when all hope had faded, things started to happen for the green machine; they beat Netherlands, South Africa, and Bangladesh convincingly but still needed a favor or two from other sides, and only God knows how, but results went their way, and suddenly Pakistan found themselves in the semi-final eventually falling short in the final against England at the MCG.
A month before the tournament, Pakistan's then-Head Coach Saqlain Mushtaq had coined the term Qudrat ka Nizam, the order of nature, a philosophical description for the difference of outcome in matters of sport and otherwise. The idea made rounds everywhere as whatever came to Babar Azam and his men's rescue and how they played the final was beyond the realms of rationality.
Pakistan is ranked number two in the format, but surely no one knows better than this team that ranking doesn't matter in a global event; they themselves lifted the Champions Trophy in 2017 despite entering the tournament in eighth place. Despite the rankings, the scope of the challenge that lies ahead is kind of similar to what it was in 2017. Pakistan's current 15-member squad has seven players who were part of the side in World Cup 2019, but none of them have experience of playing in India, and many of them are still finding their feet in the format.
The two warm-up matches might have helped settle some nerves, but they can't be equivalent to the real game pressure in front of packed crowds. Though there are no easy opponents in the tournament, Pakistan will fancy their chances against the Netherlands and Sri Lanka to gain momentum for the massive clash against India.
When you compare cricket with other sports, it is one of the more rational pursuits. There is little room for ambiguity or vagueness, with logic and statistics providing an idea of how things will go. However, in Pakistan cricket, everything fails because some strange and mysterious forces drive this team.
For the next month or so, a lot of narratives and parallels will certainly be thrown everywhere, from the 1992 Cornered Tigers of Imran Khan to Sarfaraz Ahmed and his men's heist in 2017, but for Babar Azam and his team, which has come out short on the last two occasions, this World Cup is a shot at both redemption and legacy.
Nobody on planet Earth knows which Pakistan will turn up, but one thing is given – nothing unites this country as cricket does, and for the next month or so, millions will be glued to their TV screens rooting for Babar Azam and his men in streets, homes, and offices, because once again it is October, Pakistan, and a World Cup.
The opinions expressed solely belong to the writer and do not necessarily reflect the views of Grassroots Cricket.