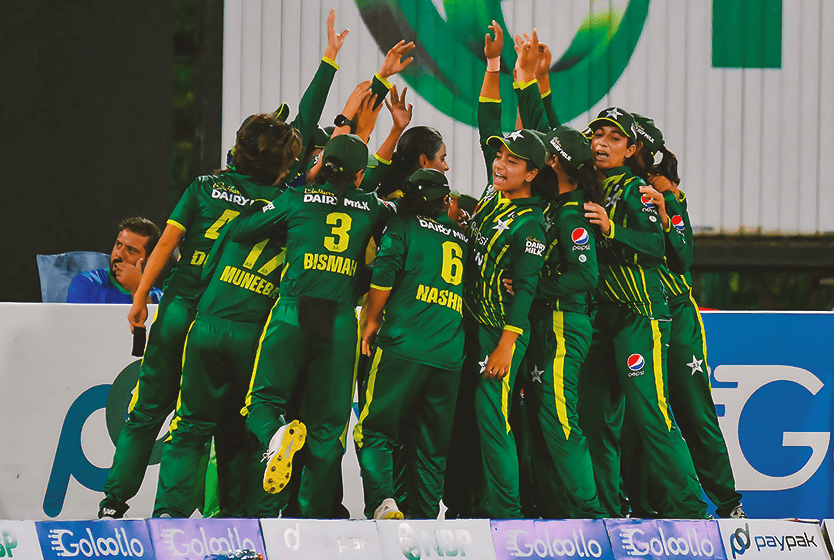 Pakistan Women Complete T20 Series Sweep
In a thrilling encounter at the National Bank Stadium on September 4, Pakistan Women achieved a remarkable 3-0 series victory over South Africa in the T20I series. Prior to the third game of the series, Pakistan won the first two matches courtesy of two incredible run-chases. In the third and final T20I, they opted to bat first, as they posted a fairly decent score of 150 on the board.
Defending the total, the Pakistan bowling attack showcased their skill with the ball as they successfully defended the total despite a monumental effort from Laura Wolvaardt. Throughout the series, Pakistani spinners maintained tremendous control through the middle overs. On this occasion as well, Nashra Sandhu starred, picking up essential wickets at key intervals of the game. Sadia Iqbal joined in as well, claiming two wickets. In the end, Pakistan secured the win, courtesy of Diana Baig's excellent final over.
Pakistan vs South Africa T20I Series:
Player of the Series: Laura Wolvaardt
1st T20I: September 1, 2023: Pakistan won by 5 wickets
Player of the Match: Tazmin Brits
2nd T20I: September 3, 2023: Pakistan won by 7 wickets
Player of the Match: Sidra Amin
3rd T20I: September 4, 2023: Pakistan won by 6 runs
Player of the Match: Laura Wolvaardt
The two sides are set to meet again, in a 3-match ODI series starting from September 8 in Karachi.
1st ODI: September 8, 2023
2nd ODI: September 11, 2023
3rd ODI, September 14, 2023