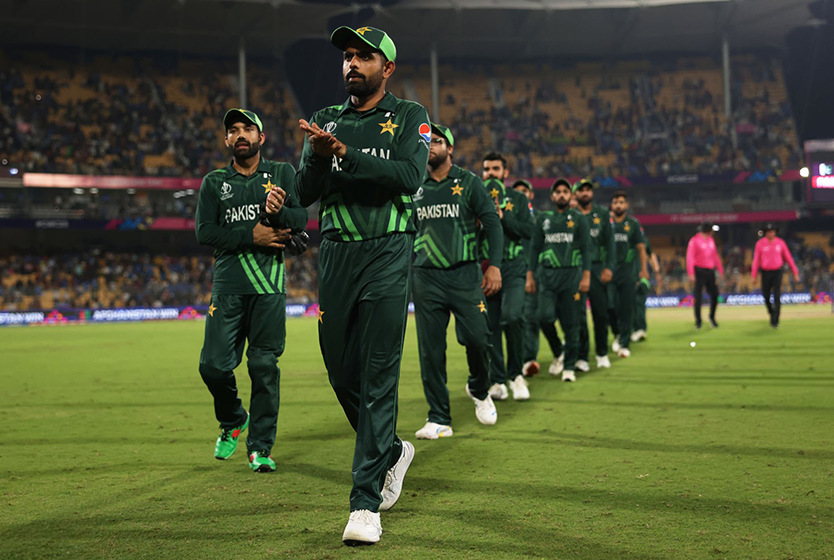 Fans Urge Pakistan Cricket Board To Be Serious
Lahore, 26 October 2023: Pakistan cricket fans acknowledge the trials and turbulence of the Pakistan cricket team that resulted in the three consecutive defeats faced by the national team in the ICC World Cup 2023. In this challenging environment, the fan community ensures that they are united in rallying behind captain Babar Azam and the entire Pakistan cricket team, provided that the team offers the same courtesy by performing on the field.
The fans ensure that their support for Babar Azam and his men is undeterred and keenly expect the similar from the PCB as well. The fan community does not, in any way, wish to disassociate itself from the cricket team and expects at least the bare minimum backing from the PCB as well.
The fan community understands that the national team still has four matches remaining in the round-robin stage. While we hope and pray that the team will regroup, overcome the setbacks and perform positively and effectively in the upcoming fixtures, we also humbly request the team to feed our unfaltering optimism with, finally, a victory.
Further, the fan community would like to categorically deny any allegations about the media scrutiny directed at captain Babar Azam and the team management. While we understand that successes and defeats are part of the game, any memes and slander published online are but a labor of love.
Looking ahead, the fan community will make decisions in the best interest of Pakistan cricket based on the PCB's willingness to be serious for once. At present, the fans encourage the PCB, the Pakistan Cricket Team and all relevant stakeholders to rally behind the dreams and fantasies of the fan community as they strive to mathematically deduce all the relevant scenarios that will allow Babar Azam and his men to make a triumphant comeback in the mega-event.
The opinions expressed solely belong to the writer and do not necessarily reflect the views of Grassroots Cricket.