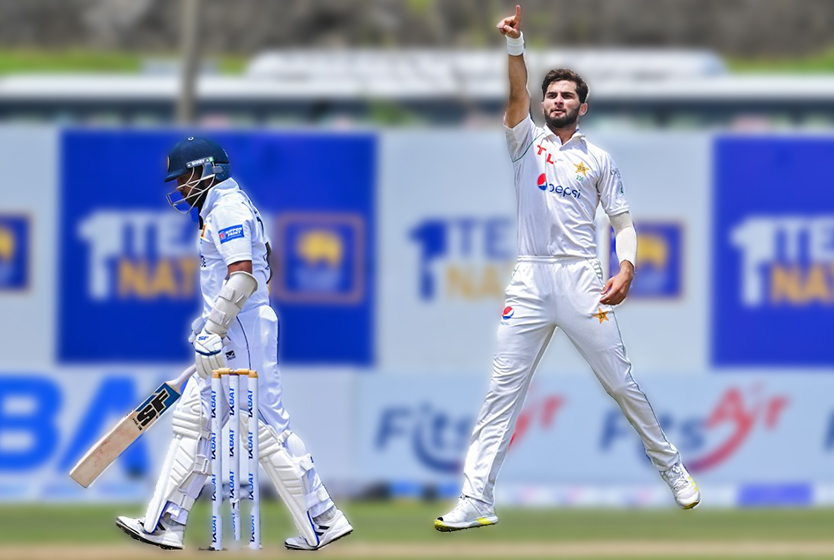 Pakistan's Fast Bowlers for the Australia Tour
As always, Pakistan appears to have plenty of choices in terms of fast bowling, but dig a little deeper, and again, as always, none of them may actually be ready for this tour. In the recently concluded Quaid-e-Azam Trophy, Khurram Shahzad topped the wicket-taking charts, while other pacers like Mohammad Ali, Kashif Ali, and Mir Hamza did well too. But do they have the necessary skill sets for a grueling Australia tour?
In this article, we'll look at the possible pace options Pakistan can take in the squad to Australia.
Shaheen Afridi is obviously the first name on the sheet for that tour, even though there are some suggestions that he isn't 100% fit. If he is not at 100%, he should be rested properly. If that isn't the case, then it's assumed that he's still not back to his best and is on his way, in which case it's hoped he gets there during this tour.
Shaheen Afridi's role as the spearhead of this bowling attack will be crucial. He can be very dangerous with the new ball, and if there is reverse on offer, he will be the primary threat to the Aussie batters with the old ball, too. Additionally, he may be the only one in the attack who has played Tests in Australia before.
In Pakistan, it is a common saying that an upcoming pacer who bowls at 140kph plays for Pakistan first and then goes back home. One of the main requirements for a pacer to succeed on Australian tracks is high pace, especially with the semi-new and old ball.
In the domestic system, only a few fast bowlers can regularly pick up wickets with the old ball on flatter pitches. However, there are some exceptions. One of the best examples of this is Musa Khan's spells at the Gaddafi Stadium in 2021, where he bowled exceptionally well in a couple of matches against Central Punjab and Khyber Pakhtunkhwa. However, Musa Khan unfortunately didn't get to play First Class cricket this season as his team was in the non-First Class 'second division.' There, he played 4 games this season, picking up 10 wickets @ 24.5.
Another option for this role is Haris Rauf. Rauf has experience playing cricket from the club level to the Big Bash League in Australia. He has talked about wanting to represent Pakistan in Tests but has played only one Test so far against a Bazballing England side at Rawalpindi. However, he suffered an impact injury in that game and only bowled 13 overs. Rauf again is inexperienced in red-ball cricket, with only 9 First-Class games, the last one being the aforementioned Test. Due to his busy white-ball schedule, Rauf has not played many red-ball games, and that can be a concern if he is to tour Australia.
Arshad Iqbal is another bowler who may be considered for an old-ball role, and he was also given a central contract in the contract adjustments done recently. On the flip side, his bowling was not very threatening in the recent Quaid-e-Azam Trophy – perhaps as he is on the comeback trail after an injury. He was overshadowed in his own team by 2 of the top 3 pacers of this tournament and the best all-rounder in that tournament.
Aamir Jamal is another bowler who may be considered for an enforcer-type role. He did this occasionally in the Quaid-e-Azam Trophy this season with some success and also bowled with the new ball a few times. However, his numbers in First Class cricket show that accuracy may be a problem, with an economy rate of 3.6+. This season, too, he was among the more expensive bowlers in First Class cricket. What goes in his favor is that he has the stamina and fitness to bowl long spells and can also play a workhorse-type role to free up the likes of Shaheen to bowl shorter but more impactful spells.
Shaheen Afridi
Hasan Ali
Mohammad Ali
Khurram Shehzad
Kashif Ali/Haris Rauf/Musa Khan
Pakistan's pace attack is very inexperienced, and that was true even before the injury to Naseem Shah. If he was fit, Pakistan would still have had to carry one or two inexperienced bowlers to Australia because of the lack of Tests played by Pakistan overall, combined with no apparent desire to develop bench strength.
Pakistan are also facing various other challenges as they get ready for the tour. After the disastrous World Cup campaign, they will be led by a new captain on the tour in the form of Shan Masood, and there are questions about the balance of the side. Despite all the challenges in terms of building a functional pace attack for Australia, it's staggering that may not even be the biggest concern for the Men in Green.
The opinions expressed solely belong to the writer and do not necessarily reflect the views of Grassroots Cricket.