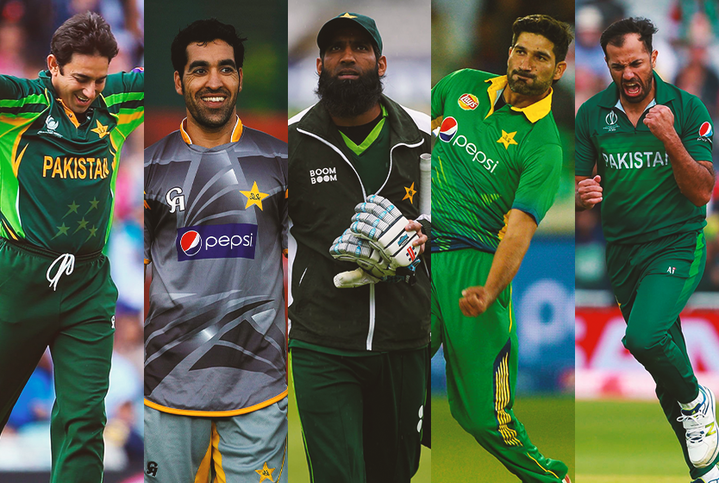 Pakistan Cricket's Week of Appointments
PCB has been going through a transition period following the group stage departure of the Pakistani team from the World Cup.
Pakistan cricket, on and off season, continues to give content to keep followers engaged. Over the past week, significant changes have taken place, stirring discussions over the new era of "Pakball." Let's have a recap of what happened in just one week.
Right after the team's return to Pakistan from India, Babar Azam stepped down as the all-format captain. Soon after, PCB announced Shaheen Shah Afridi as the new T20I captain and Shan Masood as the new Test captain, who will lead the team in the upcoming Australia test tour.
Former cricketer Muhammad Hafeez was appointed as the director and Head Coach of the men's cricket team last week. Hafeez replaced Mickey Arthur after the team's elimination from the World Cup. Former fast bowler Wahab Riaz was appointed as the chief selector, filling the vacancy left by Inzamam-ul-Haq, who resigned due to allegations of conflict of interest. Additionally, Sohail Tanvir was named as the head of the junior selection team by the PCB.
Pakistan Cricket Board also just announced two new inclusions to the coaching panel of the men's national team. Celebrated pacer Umer Gul will be serving as the fast bowling coach alongside spinner Saeed Ajmal as the spin coach of the national team.
Pakistan's squad for the Australian series was announced by chief selector Wahab Riaz in a presser. Notably, the newsworthy pointer was not the squad itself but the exclusion or "choosing to opt out" of Haris Rauf from the squad. Wahab Riaz critiqued Haris Rauf, who, according to him, "committed to us and pulled out two days later."
The recent appointments have sparked both positive and negative reactions. The outcome of the upcoming series would possibly solidify these sentiments. The question remains: How will these new appointments make an impact in such a short time, especially as Pakistan faces formidable challenges against Australia and later New Zealand with new captains?